Partnernetzwerk
Montenius Consult has a network of partners, among them:
Klenkhart & Partner ZT Consulting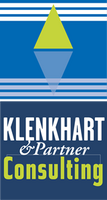 Klenkhart & Partner is the world market leader in Alpine engineering.
In addition to the focus of work on protective hydraulic engineering in torrent and avalanche control and landscaping (including EIA management), the entire planning range in ski areas is covered, starting with small ski run expansion and snowmaking projects through to large overall planning for ski resorts. Master plans and, based on them, detailed projects for ski areas have been created in Germany, Turkey, Ukraine and Romania in recent years.
Montenius Consult has worked with Klenkhart & Partner on projects on the in Schierke, in Mitterdorf and on the Söllereck in Oberstdorf.
RMP Stephan Lenzen Landschaftsarchitekten

The renowned company with its locations in Bonn, Cologne, Hamburg, Mannheim and Berlin has around 70 employees and is working in the areas of object planning (including public spaces, sports, leisure and recreation facilities, parks, planning for garden shows), landscape planning (including framework planning and landscape plans, accompanying landscape maintenance plans, environmental impact assessments) and construction management (tendering, property monitoring and construction accounting for all planning measures).
Montenius Consult has worked with the RMPSL on projects in Wuppertal, the Middle Rhine Valley and in Frankenberg (Eder).
ift Freizeit- und Tourismusberatung GmbH, Köln
For 30 years, ift Freizeit- und Tourismusberatung GmbH has been advising national and international clients from the leisure and tourism industry. This includes ministries, districts, cities and municipalities, tourism organizations, associations, companies, project developers, investors and operators.
The focus is on the development of tourism concepts, master plans and marketing concepts for places and regions. In addition, ift develops feasibility and potential studies, funding applications and business plans and, on request, also takes on the complete project management for its clients.
hoop-de-la mediendesign Wien
hoop-de-la is a design agency located in Vienna and Cologne and was founded in 2001. hoop-de-la creates and manages communication design projects for online and print products. All projects are put into efect without the typical overhead of an advertising agency, in a goal-oriented manner while maintaining a high design standard.
Montenius Consult has worked with hoop-de-la on projects at Wurmberg, in Winterberg and in Schierke.
Dr. Heinrich Lang, Tübingen
For over 20 years the only thing is "publicly appointed and sworn expert for camping and holiday park industry in specific areas campsites, mobile home parks, caravan sites, holiday homes and holiday villages and Marinasund for mixed forms of such facilities as" camping and mobile home parks, "active.
The activities of the Office covers three areas:
Traffic valuations, market valuations, fair value investigation, lease valuations, mortgage valuations, if necessary
Business consulting and business start-up advice
Concepts for start-ups or expansions or reorganization of campsites, holiday villages, RV ports and marinas